Experience BABARESHI with Wildsnow Ski Guides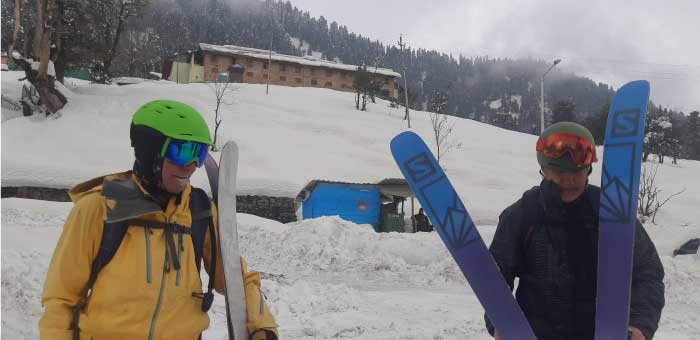 Welcome to the exhilarating world of tree skiing from Gulmarg to Babarishi (or Baba Reshi) with Wildsnow! Get ready for a playful and adventurous skiing experience like no other. We're here to take you on a thrilling journey through picturesque pine forests, steep slopes, and hidden trails, all while ensuring your safety and enjoyment.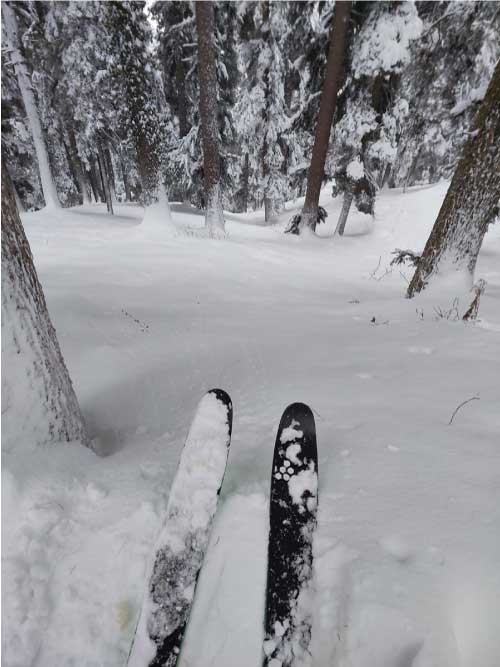 The day begins with a hassle-free pick-up from your hotel in Gulmarg, where our friendly team will greet you with a warm smile and get you geared up for an unforgettable skiing adventure. We'll whisk you away to the starting point in Gulmarg, where the excitement begins to build.
As you glide down the slopes, you'll be mesmerized by the breathtaking beauty of the surroundings. The terrain offers a perfect blend of challenge and fun, with runs boasting a gradient of around 35 degrees. Feel the rush as you navigate through the towering pine trees, carving your way through the fresh powder and leaving your own tracks behind.
During (2nd or 3rd run) the exhilarating descent, we'll make a special stop at the Baba Reshi shrine, allowing you to soak in the cultural richness of the region. Marvel at the intricate details of the shrine and feel the peaceful aura that surrounds it. It's a moment of reflection and awe, adding an extra layer of depth to your skiing adventure.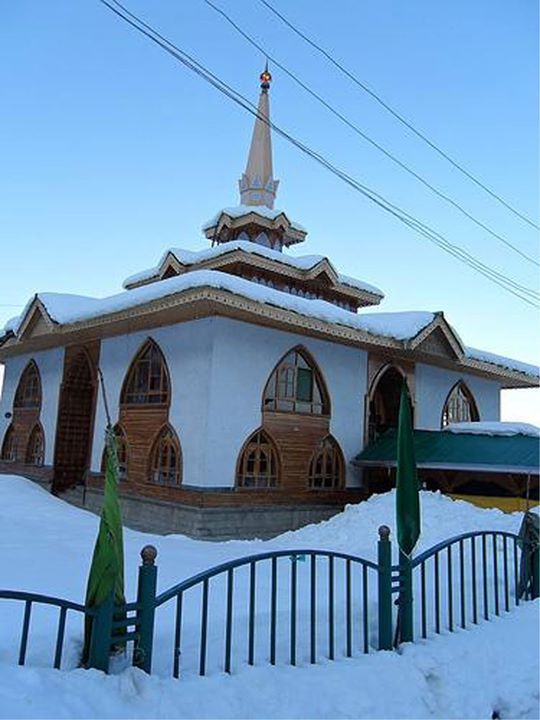 To refuel and recharge, we'll make our way to Tangmarg town, where a delicious lunch awaits. Indulge in local flavors and savor the mouthwatering cuisine, sharing stories and laughter with fellow skiers. It's a perfect opportunity to rejuvenate before hitting the slopes again.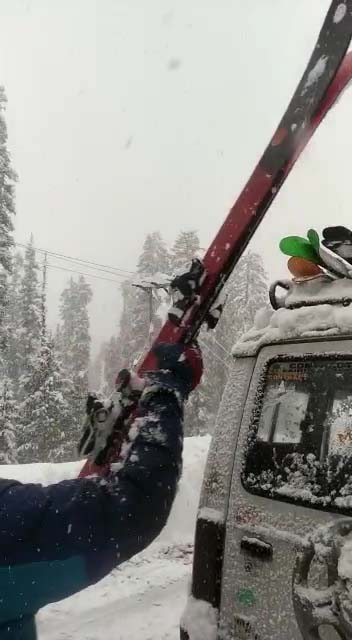 With our experienced Wildsnow guides leading the way, you can rest assured that you're in capable hands. They possess an intimate knowledge of the terrain, having explored these slopes countless times. Their expertise allows them to navigate the twists and turns with ease, ensuring you have a safe and thrilling experience.
Depending on your speed and skill level, you can expect to complete three to four exhilarating runs, and for the quick and adventurous skiers, even five runs are within reach. Each run will offer a unique and unforgettable experience, as you dive deeper into the heart of the pine forest and unlock the hidden treasures of the mountain.
At Wildsnow, we believe that skiing is not just a sport; it's a thrilling adventure that fuels the soul. So, come join us on this playful journey through Gulmarg to Babarishi tree skiing. Let us guide you through the mesmerizing landscapes, immerse you in the local culture, and create memories that will last a lifetime. Book your skiing experience with Wildsnow todayand get ready to make tracks on some of the most exciting slopes in the world!