Experience the Best with Wildsnow Ski Guides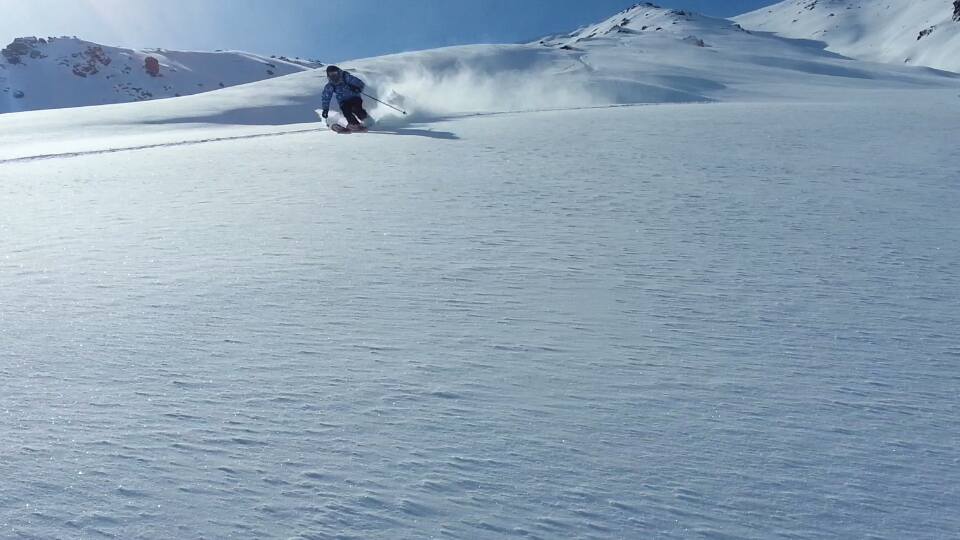 At Wildsnow, we take immense pride in our team (Mathan, Musha, Mir, Showkat) of experienced and knowledgeable ski guides who are super passionate about delivering exceptional skiing experiences. Our senior guides are the epitome of expertise, with a deep understanding of the slopes and a genuine love for the mountains of Pir Panjal Range of the Himalayas.
Unmatched Expertise:
Our ski guides bring a wealth of experience to the table, with years of skiing under their belts. They have honed their skills in various challenging terrains and are well-versed in the art of navigating the slopes. Their extensive knowledge of skiing techniques and safety protocols ensures that you are in capable hands throughout your skiing adventure.
Local Knowledge:
What sets our ski guides apart is their intimate familiarity with the terrain and conditions of Gulmarg, Badderkote and Doodhpathri. They possess a profound understanding of the mountain's intricacies, including hidden powder stashes, untouched slopes, and the best routes for an unforgettable skiing experience. Their local expertise allows them to guide you to the most exhilarating and picturesque spots, unveiling the true beauty of Pir Panjal Range.
Safety First:
Your safety is our utmost priority, and our senior ski guides are well-trained in mountain safety and rescue procedures. They continuously assess the conditions, keeping an eye on weather changes and potential hazards, to ensure a secure and enjoyable skiing experience. Their expertise and vigilance offer peace of mind as you explore the slopes under their guidance.
Personalized Service:
Our senior ski guides are not just knowledgeable professionals; they are also dedicated to providing personalized service. They understand that each skier has unique preferences and skill levels. Whether you are a seasoned skier or an intermediate (check out our Powder Clinic if you need to touch up your skills), they tailor the experience to match your abilities, offering valuable guidance.
One of the true highlights of skiing with our senior guides is the opportunity to explore uncharted territory. They have a knack for finding the best-kept secrets of Doodhpathri and Gulmarg, including untouched powder fields and hidden trails. With their guidance, you'll have the chance to carve fresh tracks and experience the thrill of untouched slopes, creating memories that will last a lifetime. i am always amazed that they are able to find 'freshies' even when it hasn't snowed for days!
Beyond Skiing:
Our senior ski guides are not just passionate about skiing; they also have a deep connection with the mountains and the local culture, they are Kashmiri's after all. They are eager to share their knowledge about the region's history, flora, and fauna, enriching your skiing experience with fascinating insights (in the summer months they are guides on the Mountains). They can provide recommendations for the best local cuisine, cultural experiences, and off-slope activities, making your trip to Gulmarg or Doodhpathri truly unforgettable.
Ski with the Best:
When you choose Wildsnow, you're selecting a team of senior ski guides who are dedicated to showcasing the best of Pir Panjal Range slopes and ensuring an exceptional skiing adventure. Their expertise, local knowledge, and commitment to your safety and enjoyment make them invaluable companions on the mountain.
Embark on an unforgettable skiing journey with our experienced ski guides. Book your ski package with Wildsnow today and let our senior guides lead you to the untouched powder and breath-taking vistas of Pir Panjal Range. Get ready to experience the magic of the mountains like never before.