UNLEASH YOUR ADVENTURE
Statistics and Facts about Gulmarg Ski Resort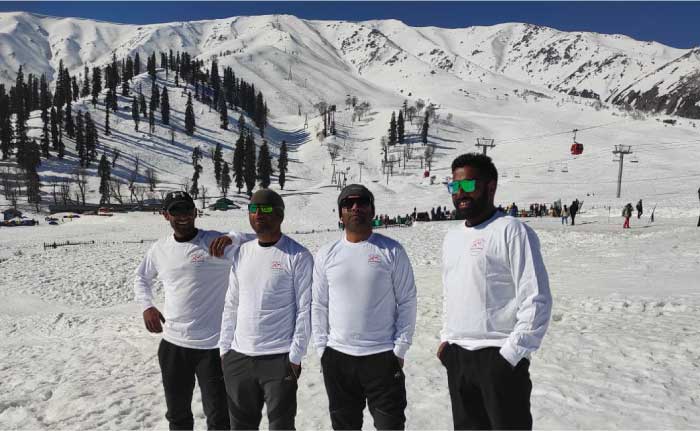 One visit to Gulmarg, India, and you'll return home with tales that will be retold for a lifetime, without any need for embellishment. Welcome to Gulmarg (Kongdoori-Aferwat), an extraordinary ski resort nestled in the awe-inspiring region of Jammu and Kashmir, India. Get ready to experience the thrill of a lifetime!
Mountain Stats
Average Annual Snowfall   - 14 meters / 45 feet 


Highest Lift Accessed Elevation  3,980 meters / 13,057 feet

Highest Ski Touring Accessed Elevation  4,224 meters / 13,858 feet (Shark Fin)

Highest Heliski Accessed Elevation  4,745 meters / 15,568 feet

Gulmarg Village Elevation  2,660 meters / 8,727 feet

Lowest Skiable Accessed Elevation  2,160 meters / 7,086 feet (Drang)

Total Terrain  -  3 acres / 1.3 hectares

Lift Accessed Vertical Drop  1,330 meters / 4,363 feet

Touring Accessed Vertical Drop  1,960 meters / 6,630 feet

Longest Run  8 km / 4.96 miles

Trails  - Infinite

Number of Lifts  2 Gondolas / 1 chairlift / 5 surface lifts

Hourly Lift Capacity  ~ 3000 PPH

Parks & Pipes  - No... Build your own and use natural features

Terrain Type incl off piste (Beg/Int/Adv) 10% / 20% / 70% - Most slopes have a pitch of around 38 degrees

Mountain Restaurants & Cafés 11

Longitude/Latitude  0.34 Latitude, 74.38 Longitude

Snowmaking  No Need...

Ski / Snow Season  End of December to End of March
Note: These stats are just the tip of the iceberg. Get ready to explore and create your own epic adventures on the slopes of Gulmarg!
Gulmarg Resort is a Mountain that will surely get your heart racing. Its slopes are primarily serviced by two consecutive gondolas, offering an incredible vertical ascent that will have your lungs working hard. The Gulmarg Gondola reaches a staggering altitude of just shy of 4,000 meters, and if you're up for it, there's even more adventure awaiting you on Mt Apharwat, with ski touring terrain extending up to approximately 4,220 meters. Brace yourself for thigh-destroying descents with some of the bowls boasting an impressive 1,330 meters of vertical drop!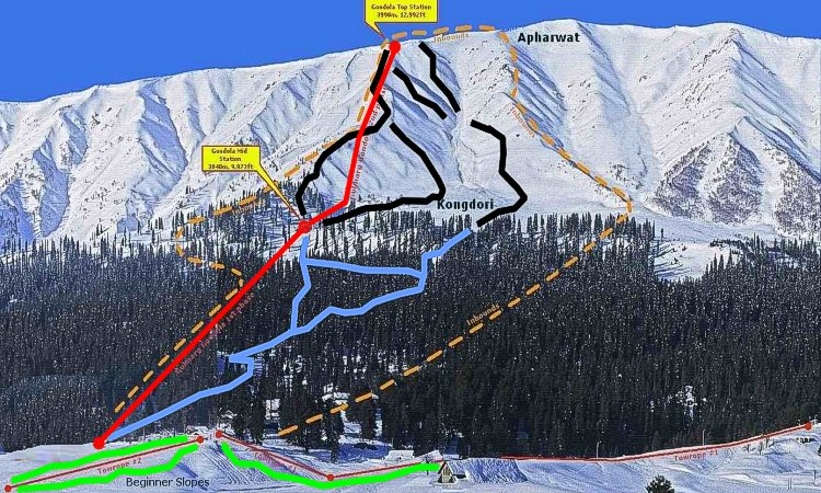 The ski area of Gulmarg spans elevations between 2,600 and 3,950 meters, treating skiers to breathtaking panoramic vistas of the surrounding mountain ranges. With a total of 30 kilometers of slopes, there's something for everyone, regardless of skill level. The slopes are categorized into three levels: Easy (7.5 km, 25%), Intermediate (16.5 km, 55%), and Difficult (6 km, 20%). However, it's important to note that most of the skiing takes place off the resort, providing you with a truly remarkable and unforgettable backcountry skiing experience. 80% of the backcountry skiing can be accessed from the Gondola.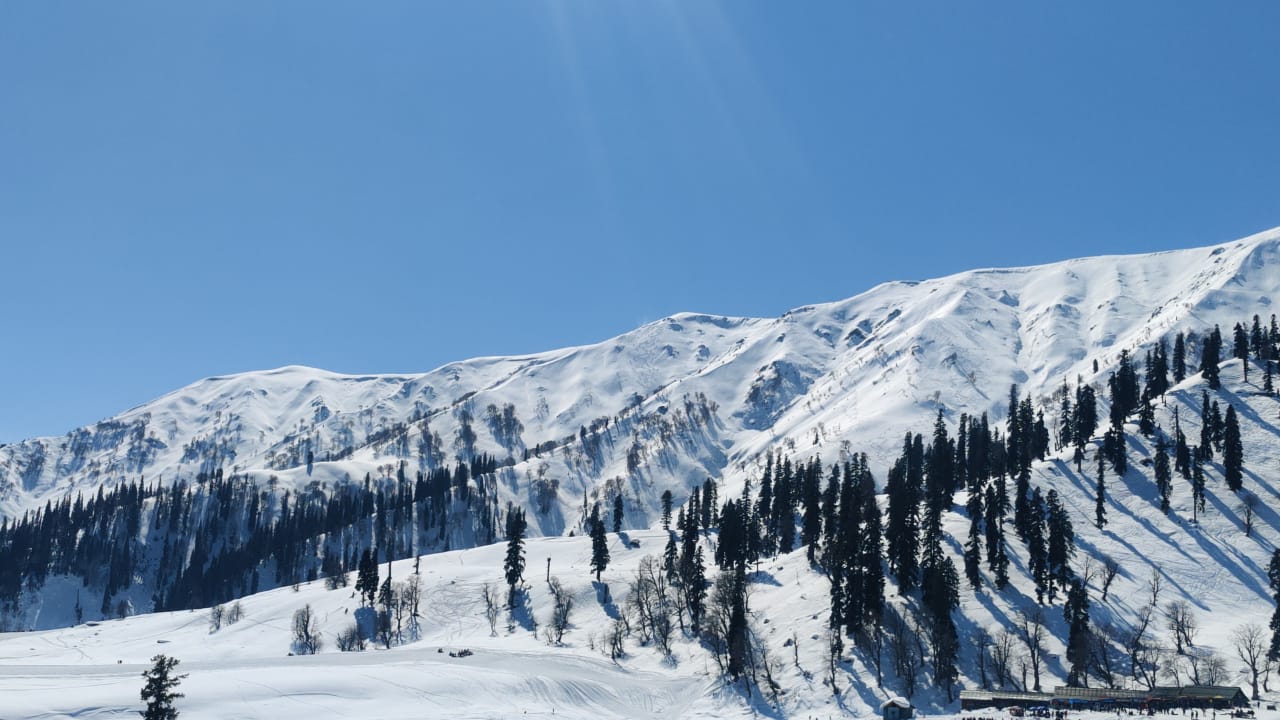 When it comes to lifts, Gulmarg has you covered. You'll find two gondola lifts that whisk you up to the most incredible views and exhilarating descents. Additionally, there's a chairlift available, which occasionally provides a groomed run for you to conquer. Although the resort also has five platter lifts, / button lifts, we prefer to focus on the exciting terrain rather than the golf course.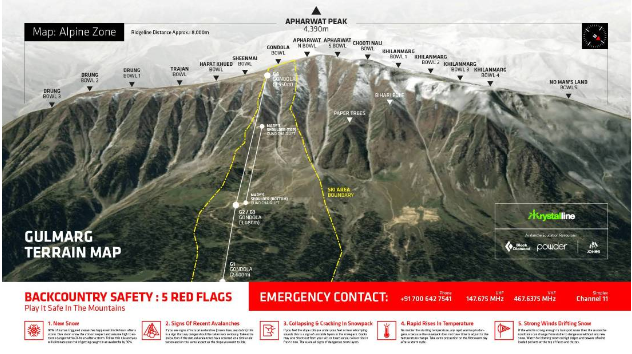 Gulmarg (Apharwat Mountain) isn't just a ski resort; it's a world of adventure waiting to be explored. Whether you're a beginner looking to conquer the slopes for the first time or an experienced skier seeking thrilling challenges, Gulmarg (Kongdoori-Aferwat) is an absolute must-visit destination for every winter sports enthusiast.

So, pack your gear, fuel your sense of adventure, and get ready to carve your way through the enchanting slopes of Gulmarg. Unforgettable memories and exhilarating experiences await you at every turn!